Danvers, MA: Today, April 25, 2022, ITW Performance Polymers has announced that Techmar will expand as one of our premier distributors into the East & Northeast Coast of the U.S. Techmar will now be supporting our Chock and Grouting products from the Midwest  to Tennessee, and up through Maine. As a premier partner, Techmar has successfully distributed and supported our Chockfast® Red & ESCOWELD® brands for 35 years and assisted customers in thousands of Epoxy Chocking and Grout applications throughout the Central US.
Techmar provides several services including onsite training, consultive services, customized baseplates and anchor bolts for many markets including Chemical Manufacturing, Food & Beverage, Oil & Gas, and Commercial Marine. Together, Techmar and our products help solve customer pain points of minimizing equipment vibrations, maintaining precise alignment, and providing long-term durable solutions.
Techmar's focus on providing excellent customer service, solutions, and technical knowledge help ensure that customers in these regions will receive the highest level of attention possible in the Epoxy Grout market.
"The combination of Techmar's knowledge and service and the longstanding performance of the Chockfast brands continues to provide a winning combination in this market," said Irina Abaza, VP/GM, ITW Performance Polymers. "Providing high levels of service and treating customers with respect highlights the core values of ITW Performance Polymers."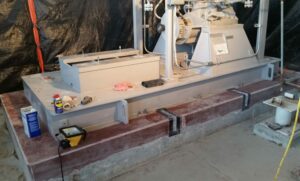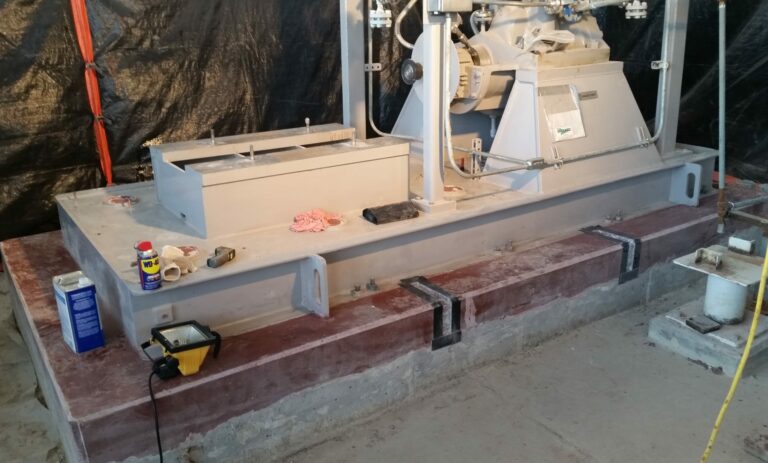 About Chockfast
Chockfast is a brand of ITW Performance Polymers. Chockfast & Escoweld are market leaders in high-performance epoxy grouting and chocking compounds, providing precise and permanent alignment of rotating equipment. For over 50 years, Chockfast has supplied innovative solutions for the chemical, petrochemical, refining, and industrial markets. 
About ITW Performance Polymers
ITW Performance Polymers, a division of Illinois Tool Works (ITW), is a world leader in the research, development and manufacture of grouting and chocking compounds, structural and semi-structural adhesives, sprayable syntactic materials and wear-resistant coatings and repair compounds. These solutions are widely used in several markets including wind, transportation, marine, electronics, mining, petrochemical and other industrial OEM & MRO applications.
About ITW
ITW (NYSE: ITW) is a Fortune 200 global multi-industrial manufacturing leader with revenues totaling $14.5 billion in 2021. The company's seven industry-leading segments leverage the unique ITW Business Model to drive solid growth with best-in-class margins and returns in markets where highly innovative, customer focused solutions are required. ITW has approximately 50,000 dedicated colleagues in operations around the world who thrive in the company's unique, decentralized, and entrepreneurial culture.
For further information about these distributors, please contact:
Sangeetha Subramanian
Email: cs@itwpp.com
Website: itwpp.com