DISSIMILAR MATERIAL BONDING WITH PLEXUS® ADHESIVES
Manufacturers looking to set themselves apart from their competition can differentiate themselves with multi-material construction. Design engineers incorporate the best aspects of materials like plastics, composites, metals, etc. to achieve higher performance through increased assembly productivity and better aesthetics. For example, lightweighting is a far-reaching initiative that has driven an increase in multi-material design. Using lighter and thinner materials enhance design options and make way for innovation. When manufacturers look for the best way to join dissimilar materials, Plexus multi-material adhesives are an excellent choice.
Application Overview
When a product is made from two different substrates, in many cases, "traditional" joining methods, such as welding or riveting cannot be used or are not desirable. Rivets and screws can add extra steps and loosen over time creating issues such as leaks, that lead to warranty claims. Welding is not suited to join dissimilar materials.
This is where Plexus adhesives help solve these problems. Being versatile, select Plexus adhesives are primer-less to most substrates and can easily cross-bond with limited to no surface preparation. Plexus adhesives are designed to be strong, yet flexible enough to withstand high loads and differences in thermal expansion. The high degree of toughness that Plexus adhesives have contribute to extremely high resistance to fatigue. Such versatility helps increase your engineering and design freedom.

Click on the Adhesive Selector Guide to help you find the Plexus adhesives most suited for a particular substrate:
The Plexus range of adhesives are primerless to metal and to many different plastics. Manufacturers often bond metal reinforcements into thermoformed plastic parts to stiffen them. Metal brackets and clips are commonly bonded onto thermoformed plastic parts. Plexus adhesives have a long history of success with both applications.
For more details on metal bonding, check out our Metal Bonding Guide.
For more details on plastic bonding, check out our Plastic Bonding Guide.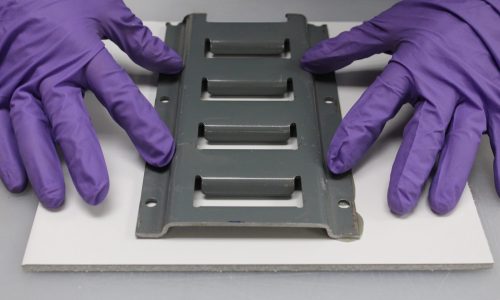 Bonding Metal To Composite
Composites come in a variety of different forms and types. The most common are fiberglass (hand lay-up and RTM), compression molding, and pultrusion. Plexus has a database of bond strengths & performance for a wide range of composite materials, and a long history of successfully bonding metal to composite. Adhesives are selected to optimize production speed, balance strength requirements, and avoid bond-line print through.
For more details on metal bonding, check out our Metal Bonding Guide.
For more details on composite bonding, check out our Composite Bonding Guide.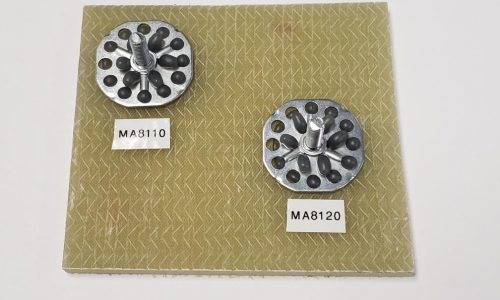 Bonding Plastic To Composite
Joining plastic to composite has become more popular as manufacturers work to reduce weight and to give parts extreme corrosion resistance. Doing a simple shear test to verify that Plexus adhesives are compatible with both the plastic and composite material being used is the quickest way to confirm that the adhesive will successfully cross bond.
For more details on plastic bonding, check out our Plastic Bonding Guide.
For more details on composite bonding, check out our Composite Bonding Guide.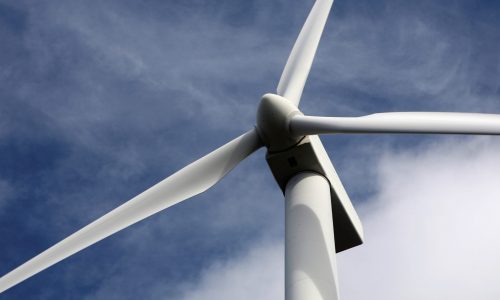 Thermal Cycling and Different CLTE'S
Plexus adhesives have high strength & modulus, paired with good elongation and fatigue resistance, making them excellent for handling stress from the thermal cycling of two materials with different coefficients of thermal expansion (CLTE). 
Surface Preparation For Adhesives
Plexus adhesives make robust bonds to many substrates with minimal or no surface preparation.
Thermoplastics – A simple wipe (to remove any dust) is sufficient in most cases
Composites – Depending on chemistry, many RTM and traditional resin composites can be bonded after a dry rag wipe or light solvent wipe to remove any excess shop dust. Other composites may need light abrading.
Raw Metal – Plexus offers a selection of primerless to metal adhesives that often bond with no surface preparation or require only a solvent wipe. Surface abrasion followed by a solvent wipe is typically recommended for heavily oxidized metal surfaces.
Coated Metals – Can often be bonded as is, or after a wipe to remove any excess dust.
Clamping Process
Plexus adhesives are engineered to be thixotropic (non-sag), but also spread very easily. Best practice is to ensure even clamp pressure across the bondline.
Here are some tips for clamping:
Only 0.75PSI – 1.75PSI clamp pressure is needed to spread out most Plexus products
For flat sections, bar clamps help provide even pressure
Mechanical fasteners can be used as clamps to help move products down line faster
Certain plexus products contain glass beads to prevent excess squeeze out
Engineered standoffs or gaps can help contain the adhesive and guarantee certain bond gaps
Testing the same substrate to be bonded in production is vital to any successful project. Contact our Technical Services Department to learn more on how Plexus adhesives can bond your specific material.
Why Partner With Plexus Adhesives?
Plexus structural MMA adhesives (sometimes called acrylic adhesives) have a long history of providing durable structural bonds to dissimilar materials. These advanced adhesives have been qualified under rigorous automotive & transportation specifications & performance requirements and have a long history of success in the field. In addition, our primerless adhesives are capable of cross bonding and withstanding the harshest environmental & service conditions with minimal or no surface preparation.
Value Add Services to the Customer
Application Knowledge – Providing technical information and insight to answer engineering and processing questions for our customers.
Technical Support from ideation to production – Focused support with product experience to help assist with product related questions that help customers with existing and new projects.
Local Resources – Local sales managers are strategically located and available to provide fast, professional expertise, and supported by a vast distributor network with local inventory.
Guaranteed quality certified ISO 9001.
Technical Capacity:
Our Technical Service Lab is fully equipped for application and product testing.
Team of Technical Service Engineers to help answer questions, problem solve, and test our industrial strength adhesives on various materials including plastics bonding systems.
The Plexus sales and engineering teams can help with adhesive selection and provide additional insight.