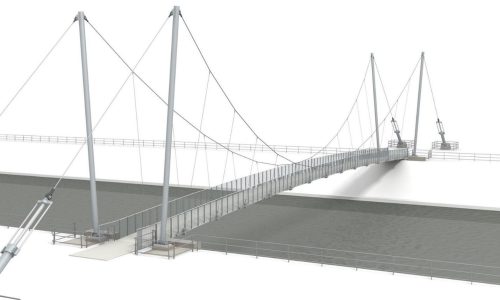 It's more than possible to expand your team's design freedom when you work with an MMA adhesive (methacrylate adhesive) like those found in the Plexus brand. In addition to reducing print through, gaining gap control, and advanced design tips, bonding with Plexus has many benefits, especially when combined with pultrusion applications.
What is Pultrusion?
The word pultrusion is a combination of the words "pull" and "extrusion." Pultrusion (or sometimes called pultruded FRP) is the combination of fibers and resin being pulled through a die to make a consistent cross-section. The final product has unique and tunable properties. The main attraction of pultruded parts is the high strength to weight ratio and corrosion resistance. The fibers are usually glass, but natural fibers, basalt, and carbon fibers can be used. The most common resin system is polyester, though polyurethane, epoxy, and vinyl esters are also used. Advancements such as using thermoplastic resins to enhance recyclability have started to gain traction.
Where is Pultrusion Used and Why?
Pultrusion has excellent strength-to-weight ratio, is non-corrosive, and usually non-conductive. Pultruded FRP has been used for ladders for many years due to those properties. Transportation OEMs (original equipment manufacturers) have started incorporating pultrusion into their manufacturing designs to help reduce vehicle weight, and infrastructure projects are including more pultrusion to reduce corrosion risks and increase the infrastructure's expected life.
Bonding Pultruded Parts to Other Substrates
Plexus methacrylate adhesives have a long history of bonding pultruded parts. The ability of Plexus to cross bond pultrusion to other composites, metals, and thermoplastics has been a key criterion for selecting Plexus adhesives. Polyester pultrusion often requires abrasion to get the best adhesion, but Plexus MA8110 has instances where it bonds without abrasion (see below). Polyurethane based pultrusion can often be bonded as received.