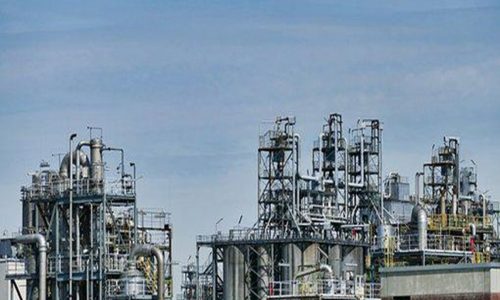 At a petrochemical plant, various types of pipes and valves are utilized to control and carry gases and liquids throughout the plant. These pipes can be used to transport the materials within the plant and to outside distribution centers.
Composed of steel, alloy, copper, and cast-iron, pipes can become extremely susceptible to chemical and environmental corrosion. Given their essential role in transporting product within and outside the facility, it is vital that these pieces of equipment are protected from wear.
The valves and piping at a petrochemical plant frequently saw extreme corrosive damage due to the process of manufacturing liquid natural gas. As a result of this damage, each manufacturing cell needed refitting every three years. Not only did these processes drive up maintenance costs but they also led to misalignment, fitting problems, and downtime. The client was looking for a durable, industrial strength epoxy that would withstand the chemically corrosive environment of a petrochemical plant. Enter the Devcon coatings brand, proven for decades to protect in this environment.
The plant customer selected Devcon Combowear Fast Cure due to its ability to make quick repairs to process equipment.
Each repair area was sandblasted to white metal to clean the surface of decay and remaining chemicals or dust.
Repair areas of the valves and pipes were then cleaned with Devcon Cleaner Blend 300 to assure the removal of any residual heavy grease and oil deposits on the metal.
Expandable metal was tack welded into the corroded and eroded areas of the valve and pump cavities.
Devcon Combowear Fast Cure industrial strength epoxy was applied to a thickness of ½" to rebuild corroded, missing metal.
Devcon Combowear Fast Cure was contoured to leave the repaired equipment with a smooth finish.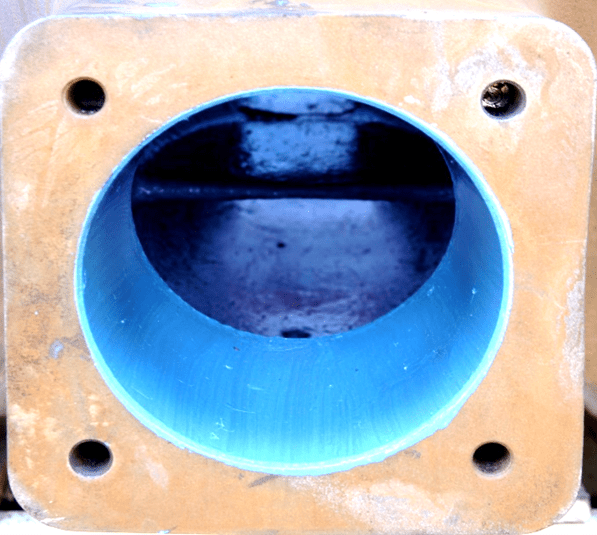 Results That Speak for Themselves 
Repair Savings:
With equipment facing chemical corrosion, repair costs are a frequent occurrence. By utilizing Devcon coatings, a plant can extend the life of their equipment minimizing maintenance costs. These long-lasting coating solutions increase uptime, leading to a more efficient operation.
Quick Repair Time:
At an industrial plant, it is imperative that plant operations remain running to avoid major losses in revenue. Devcon Combowear FC coating has record curing time, limiting equipment downtime and promoting plant productivity. A tried-and-true industrial strength epoxy, Devcon Combowear FC was able to return equipment back to service in a matter of hours for this petrochemical plant.
Prolongs Service Life
With Devcon Combowear FC, the pumps and valves were able to be repaired, rebuilt and returned to service, providing a long, durable solution to this petrochemical plant. Devcon Combowear FC was applied in high areas of wear, extending the pumps housing life.
Contact our Technical Services Department for more information on which Devcon coating solution is most suited for your maintenance and repair applications.
View all our Technical Data Sheets and Safety Data Sheets. Need some help? Ask a technical question and find a solution!   
Further reading: Durability With Devcon® Protective Coatings: Proven In Multiple Industries and The Top Four Types Of Wear Impacting Industrial Equipment.
For more stories like this, follow ITW Performance Polymers on LinkedIn and sign up for enewsletter in our website footer.