Protect. Repair. Rebuild.
Devcon products for maintenance and repair applications are designed to rebuild equipment to original specifications or prevent failures from occurring when in use. The epoxy and urethane coatings protect equipment from abrasion, impact and wear. They are used for metal repair, rubber repair, corrosion repair and concrete repair. Devcon solutions are widely used in a range of industries including mining, aggregate, cement, power, pulp and paper mills and petrochemical.
Expert Consultants – help diagnose the problems and recommend the appropriate solutions.
Technical Support & Service from idea to production – help bring new ideas all the way to commercialization and provide after-sales support.
Local Resources – local sales managers that can arrive quickly to provide professional expertise. Plus an extensive distributor network with local stocking.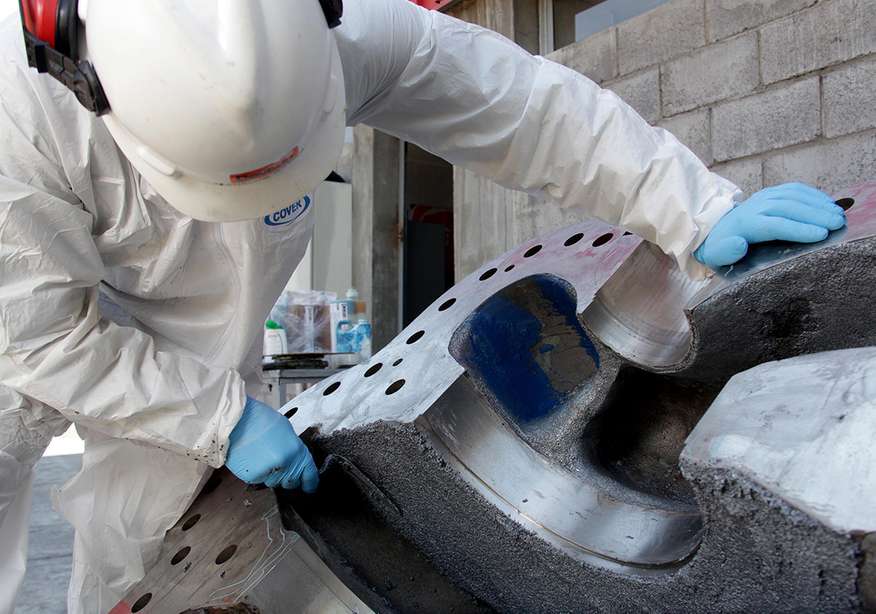 Step 1: Contact Devcon technical experts to help diagnose the problem.
Step 2: We will schedule an appointment with a Devcon sales manager to discuss your repair and maintenance needs. During this time they will walk through a presentation and share how the Devcon product can be beneficial for your specific application.
Step 3: Schedule an on site demo. Our Devcon expert will come to your site and apply the Devcon product to your application. This is an opportunity to see how Devcon will work best for your specific application needs.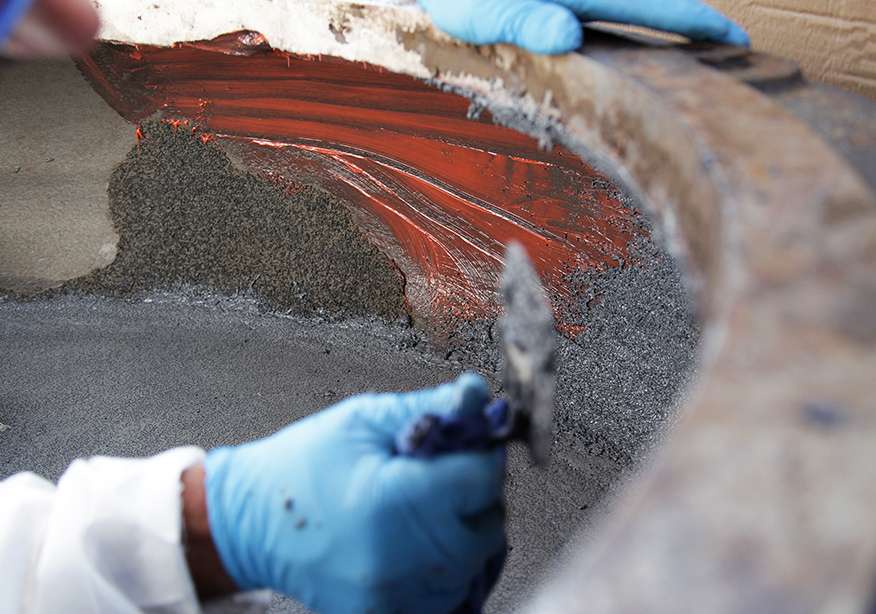 Devcon® DFense BlokTM
Devcon DFense Blok Coating Solution protects equipment handling dry material from abrasion, corrosion, and wear. Increase equipment uptime and reduce lifetime maintenance costs with this specially formulated epoxy solution. Reap the benefits of DFense Blok Wearing Compound: Abrasion resistance 4x stronger than competing products Drop impact strength 7x greater than ceramic tile Superior protection against wear abrasion and corrosion Outstanding level of impact resistance Belting and Rubber Repair Solution
Flexible urethane technology for repairing worn or damaged SBR conveyor belts and rubber-lined equipment in mines, quarries, and coal-fired power plants. Formulated in a non-sag putty for repairing linings, the self-leveling, thixotropic version ensures a smooth surface when repairing conveyor belts. 
Corrosion Repair Solution
Ceramic-filled epoxy technology to permanently repair pumps, shafts, pipe wrap, and tanks with corrosion and erosion resistant polymer. These products apply easily with spray, a brush, or as a putty, allowing you to be back in service in 3-5 hours.