Protecting. Repairing. Rebuilding.
Devcon offers innovative products to rebuild, repair, and protect equipment from the damages caused by abrasion, impact, and wear. These products can be used on metal, rubber, or concrete providing a wide array of applications for maintenance personnel. Industrial leaders in the petrochemical, cement, power, aggregate, and mining segments have chosen Devcon as their go to coating solution.
Value-Added Services & Support:
Consultative Support – Utilize our staff to identify solutions and chose the correct answers for any problem.
Technical Assistance – Discuss the features, performance, and application process of our products to ensure a successful installation.
Local Support – Large distributor networks provide local inventories. Regional sales managers are available for onsite audits and evaluations.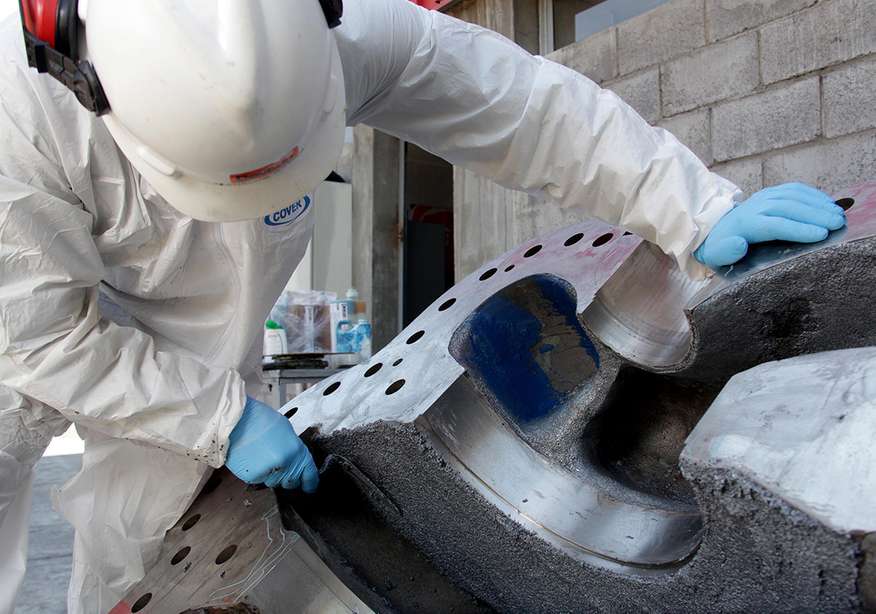 Step 1: Contact any of our Devcon coating experts.
Step 2: A Devcon expert will recommend a preventive or repair product, schedule an onsite audit, or bring in a technical expert to ensure you receive the correct solution for your unique problem.
Step 3: Receive an onsite demonstration or trial to prove the solution.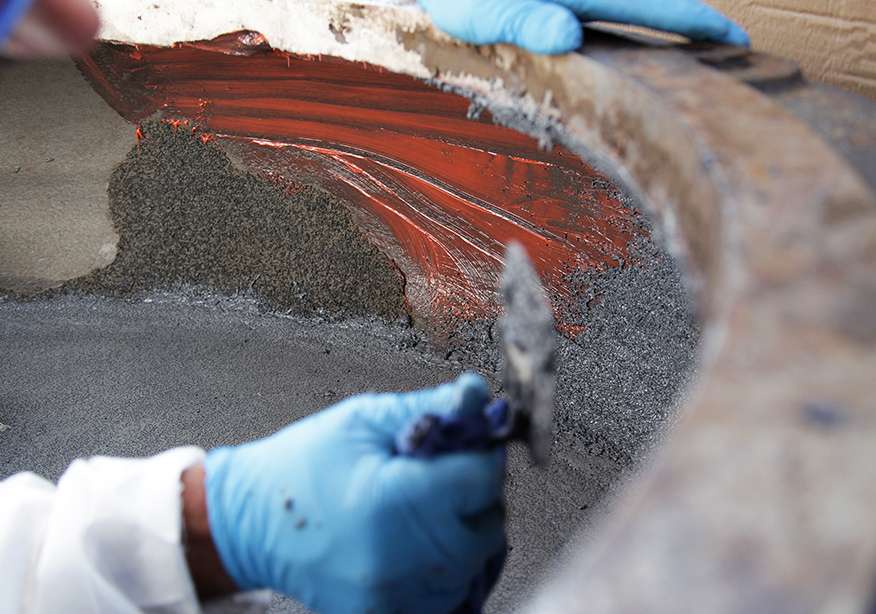 Reduce maintenance cycles by protecting your equipment with our Wear Guard family of epoxy solutions. These products will minimize damage caused by abrasion, corrosion and wear extending the life of the product. Discover the advantages of Devcon products like the DFense BlokTM Wearing Compound: Abrasion resistance 4x stronger than competing products Drop impact strength 7x greater than ceramic tile Superior protection against wear abrasion and corrosion Outstanding level of impact resistance Rubber and Belting Repair
Wide range of urethane solutions that can quickly repair tears, rips, or gouges. Return conveyor belts into operation without the need of vulcanization. Solutions available for multiple uses allow you to utilize a product specifically formulated to solve your maintenance need.
Repairing Corrosion
Eliminate corrosion and withstand the harshest chemical attacks with Devcon's family of Ceramic-Filled Epoxy coatings. Apply with a brush, spray or putty – these easy to use resins will stop the harshest attack on your equipment.