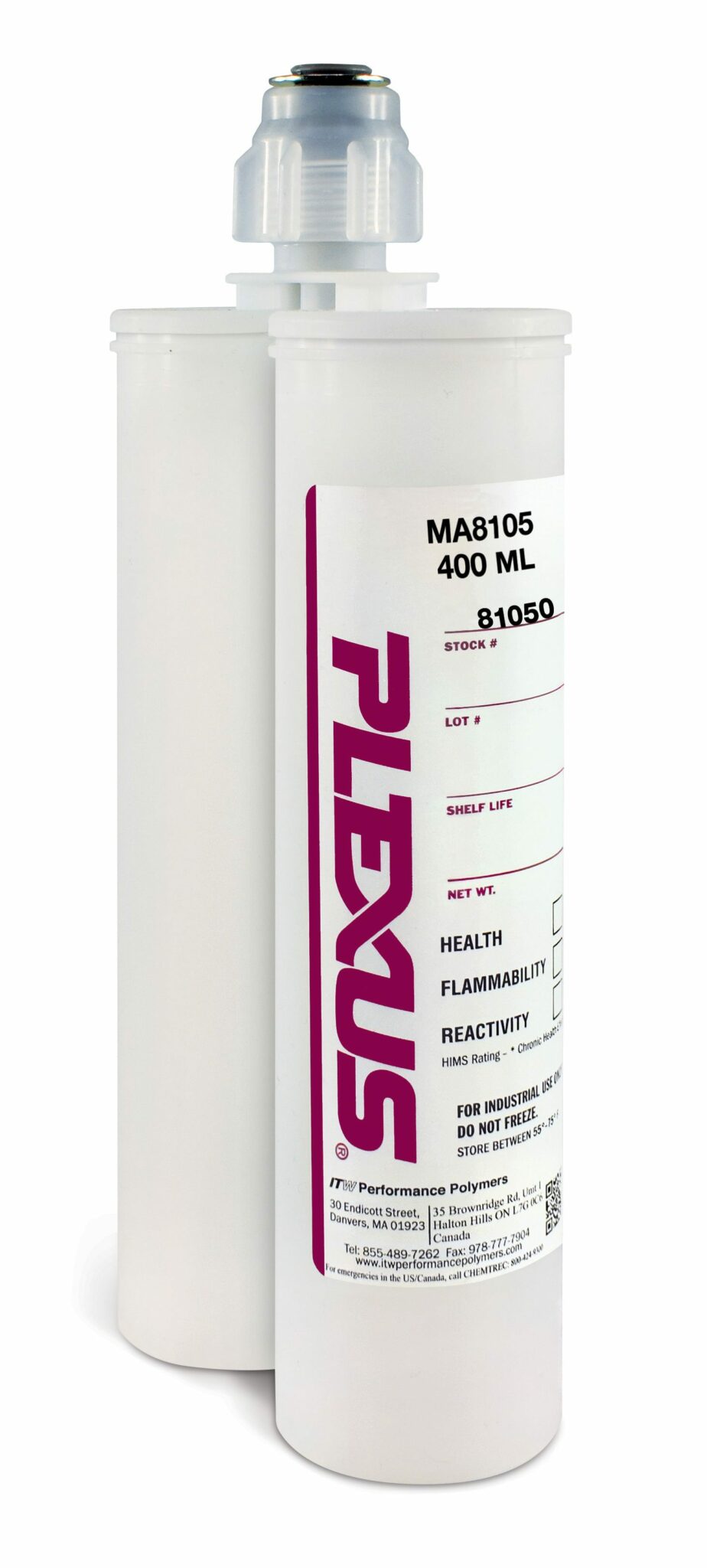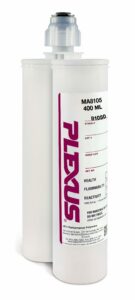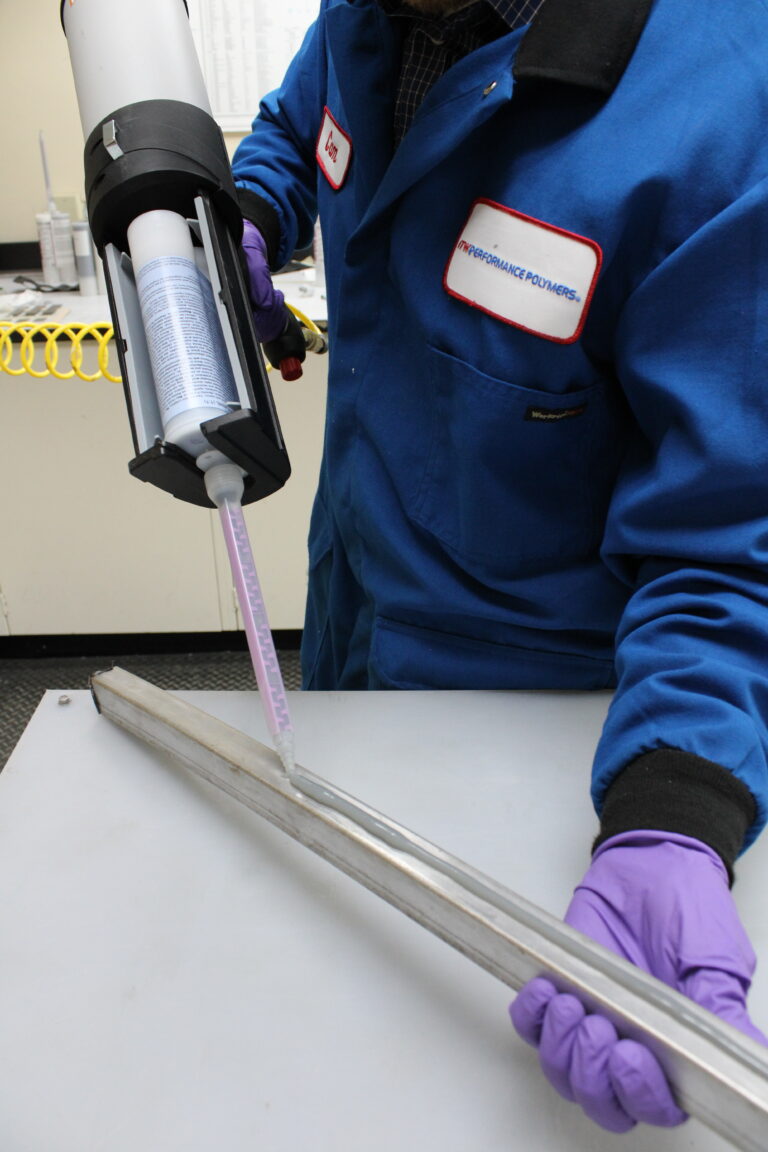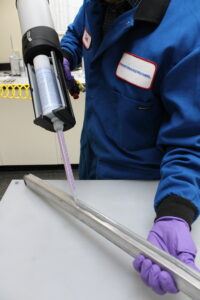 Danvers, MA: MMA structural adhesives (methyl methacrylate) offer distinct advantages over other adhesives: Fast room temperature curing, excellent mechanical properties, and a broad range of adhesion. Older MMA adhesives bond a wide range of materials but might struggle with "difficult to bond" metals like hot dipped galvanized steel, or tough semi-crystalline plastics like polyamides (nylons). They may also exhibit a strong odor. Our users have told us they prefer an adhesive that is easy to use, non-sag, and cures tack-free. The Plexus team at ITW Performance Polymers has worked hard to introduce Plexus MA8105 as the newest adhesive to the Plexus line, continuing to push the limits of what is possible with MMA adhesives and address the challenges of earlier generations.
Challenges and Requirements
A lot of factors come into play when creating the next generation in structural adhesives. Intended function, materials being used, types of substrates involved in the bonding process and so on. The Plexus technical team worked diligently to create a custom solution for end users:
Broad Adhesion – Customers expect an adhesive to bond the full range of materials they work with. Older generations of adhesives had difficulty bonding galvanized steel, nylons (polyamides) to composites, other metals and plastics.
High Temperature Resistance – Certain applications require high strength even at 180°F (82°C) or higher. Earlier formulations rarely exceeded strength beyond >1,000 psi (7 MPa).
Fast Throughput – The strength development of the adhesive has to match throughput expectations. Making more parts per hour helps improve efficiency and lower cost.
Toughness Requirement – Users need high strength adhesives with good elongation that can handle impact and fatigue.
Lower Odor – Operators on the floor prefer a low-odor environment
Cure Tack-Free, Sandable & Paintable – Adhesive squeeze out sometimes happens. When it does, it is beneficial to have an adhesive that cures tack-free, is sand able, and accepts most paints. 
Non-Sag on Vertical Surfaces – The adhesive stays where you put it.
Handle Off-Ratio Mixing – Older adhesives require very exact mix ratios that cannot deviate.
Newest Member of the Plexus MA8100 Product Family
The development of the Plexus® MA8100 series of structural methyl methacrylates represent an exercise in providing customers with as many benefits as possible within a single family of products. Benefits like the ability to bond the widest range of materials possible.
The MA8100 family of products are easy-to-use 1:1 mix-ratio high-strength and elongation acrylate adhesives with excellent adhesion properties on metals, including several types of galvanized, composites, rubbers, coatings, and thermoplastics. They come with the added benefit of greatly reduced odor that is typical of acrylate adhesives.
Enter Plexus MA8105, a 5-minute working time product with fixture times between 12-15 minutes. MA8105 takes the robust adhesion, excellent mechanical properties of other MA8100 series products, and adds quicker product throughput.
The Results
MA8105 has excellent primerless adhesion to a wide range of substrates, resulting in cohesive or substrate failure. Composites, painted metals, and amorphous thermoplastics are often bonded with little to no surface preparation as long as they are dust free. MA8105 adhesive bonds oily metals, in the case of heavily oxidized metal, abrasion may be required.
MA8105 cures quickly in a range of temperatures, enabling fast throughput. Quick dispensing and part joining mean manufacturing and assembly can be optimized to produce more parts per hour. Labor shortages in the industry mean manufacturers can turn to the creative solutions offered by the Plexus team to structurally join their parts in a fast, efficient manner.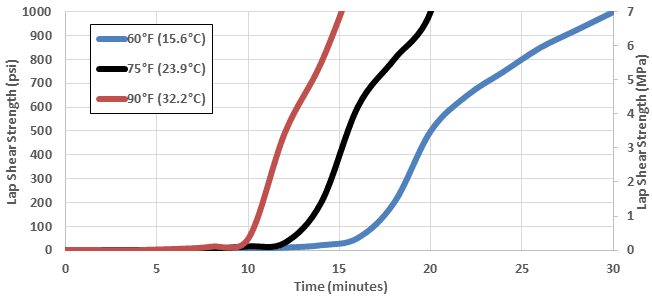 MA8105 is designed to withstand long-term environmental exposure. Parts can be bonded and survive in typical outdoor environments.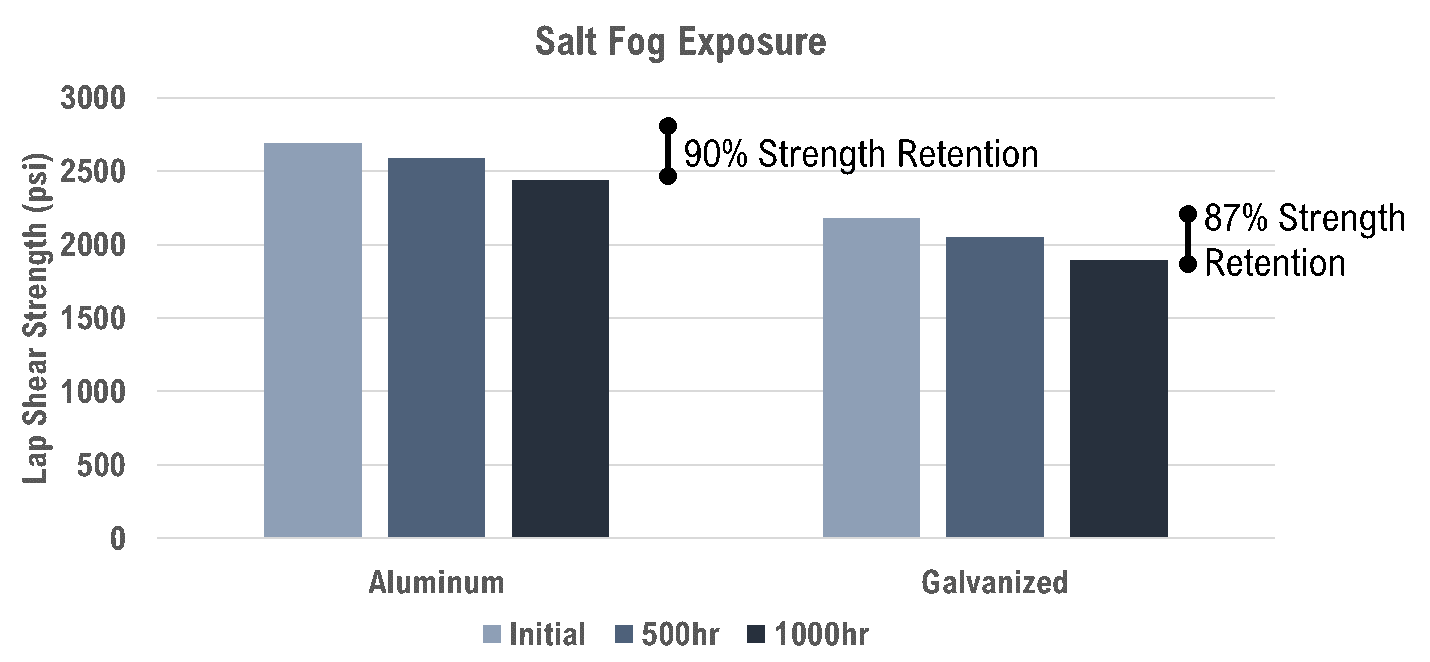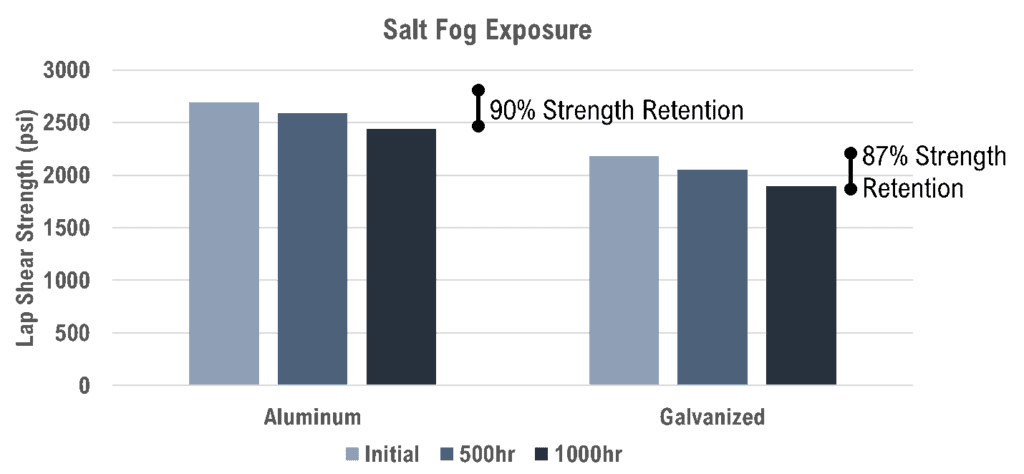 Plexus MA8105 has significantly higher heat resistance compared to competitive structural adhesives. Shear strengths can be as much as twice as strong at 180°F (82°C). Parts bonded that are exposed to extremes in temperature are much more reliably bonded with Plexus MA8105.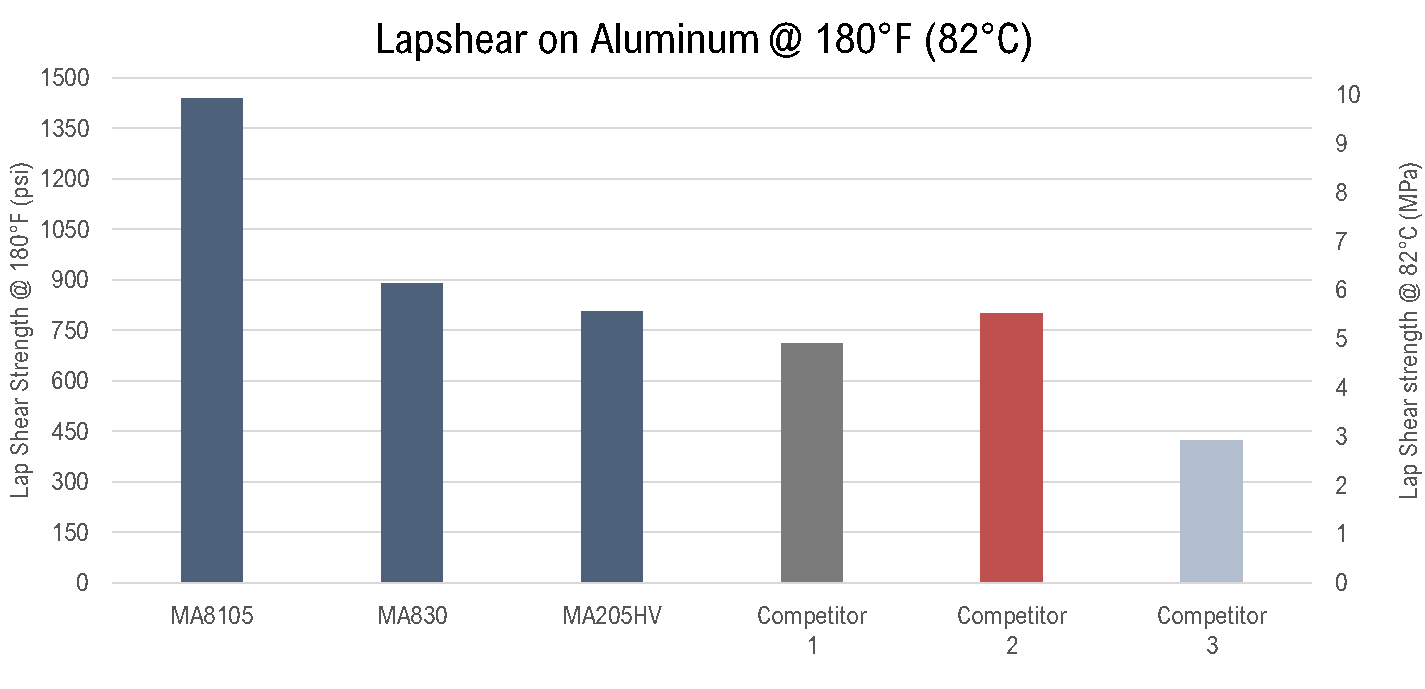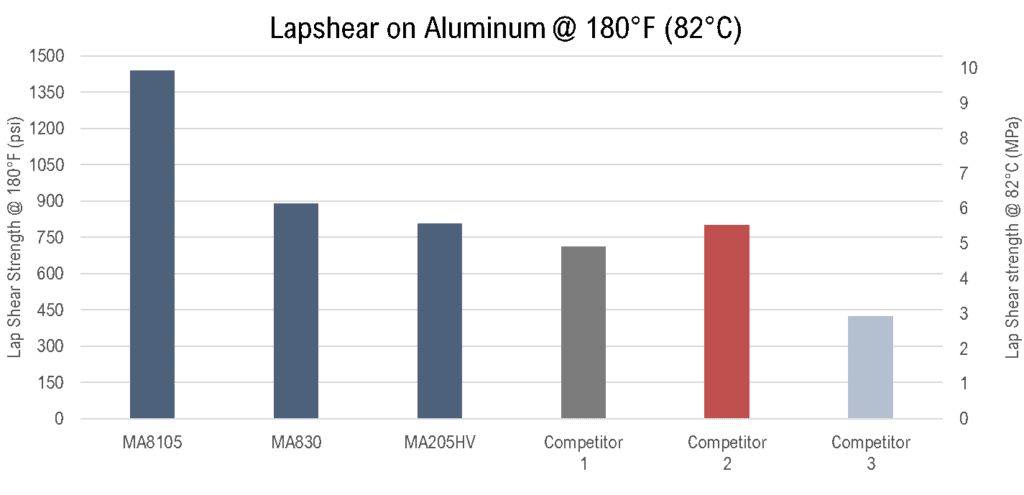 Reinforcement Bonding
Many manufacturing methods benefit from bonding on stiffeners or ribs with Plexus adhesives. Plexus bonds a wide range of materials with little to no surface preparation. The final assembly benefits from the stress distribution, high strength, and elongation that MA8105 provides.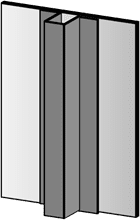 Panel Bonding
Many markets produce products by joining panels to frames. Design engineers like that Plexus MA8105 joins material substrates. Manufacturing enjoys how easy, non-sag and fast Plexus is to use. The end results are strong, robust structures.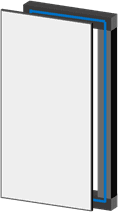 Rivet Replacement
Plexus MA8105 has successfully replaced rivets and other mechanical fasteners in a wide range of applications. Engineers benefit from the stress distribution. Manufacturing loves reducing steps (hole, place, pop, seal) to one step: Bond with Plexus.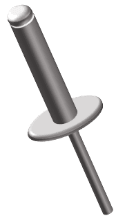 Weld Replacement
Plexus has successfully replaced welding for multiple applications. Companies see a huge reduction in time and labor costs, while maintaining strength. Plexus MA8105 provides distinct advantages when joining thin metal to thick metal, as there are not weld marks, warping or HAZ.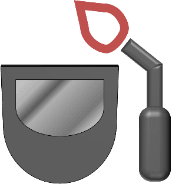 About Plexus:
Plexus is a brand of ITW Performance Polymers. Plexus industrial adhesives create durable bonds in a variety of applications providing a dependable solution across multiple markets. Used to improve processes and techniques in manufacturing and assembly, these products are available around the world via our sales organizations in the Americas, EMEA, and Asia-Pacific.
About ITW Performance Polymers:
ITW Performance Polymers, a division of Illinois Tool Works (ITW), is a world leader in the research, development and manufacturing of grouting and chocking compounds, structural and semi-structural adhesives, sprayable syntactic materials, and wear-resistant coatings and repair compounds. These value-added solutions are widely used in several markets including wind, transportation, marine, electronics, mining, petrochemical and other industrial OEM & MRO applications.