Plexus® structural adhesives proven to provide durable bonds in the toughest applications
Plexus advanced structural adhesives improve processes and techniques in manufacturing and assembly. The wide range of Plexus adhesive products are multi-material bonders suitable for bonding a wide variety of composites, thermoplastics, and metals (including dissimilar substrates) with minimal or no surface preparation.
Formulated to stand-up to harsh climatic conditions as well as stress, shock, and impact, Plexus adhesives create long term durability by distributing stress, resisting fatigue, and eliminating point-loads and leak paths.
Engineers trust Plexus adhesives to last well beyond the expected life of their parts & assemblies, while at the same time primerless adhesion, easy dispensing, and room-temperature cure help operations produce more parts per hour with the same or even reduced manufacturing footprint.
Our commitment to quality is delivered in every adhesive system we produce, providing our customers with confidence in the reliability & consistency of our products. Plexus adhesives are available globally, and are supported by our expert sales, R&D, and engineering teams.
Substrates:
Metal to Metal Bonding | Dissimilar Material Bonding | Nylon Bonding
Applications:
Panel Bonding | Reinforcement Bonding | Bracket & Accessories Bonding
Assembly Optimization:
Weld Replacement | Rivet Replacement | Improve Manufacturing Throughput | Joining & Sealing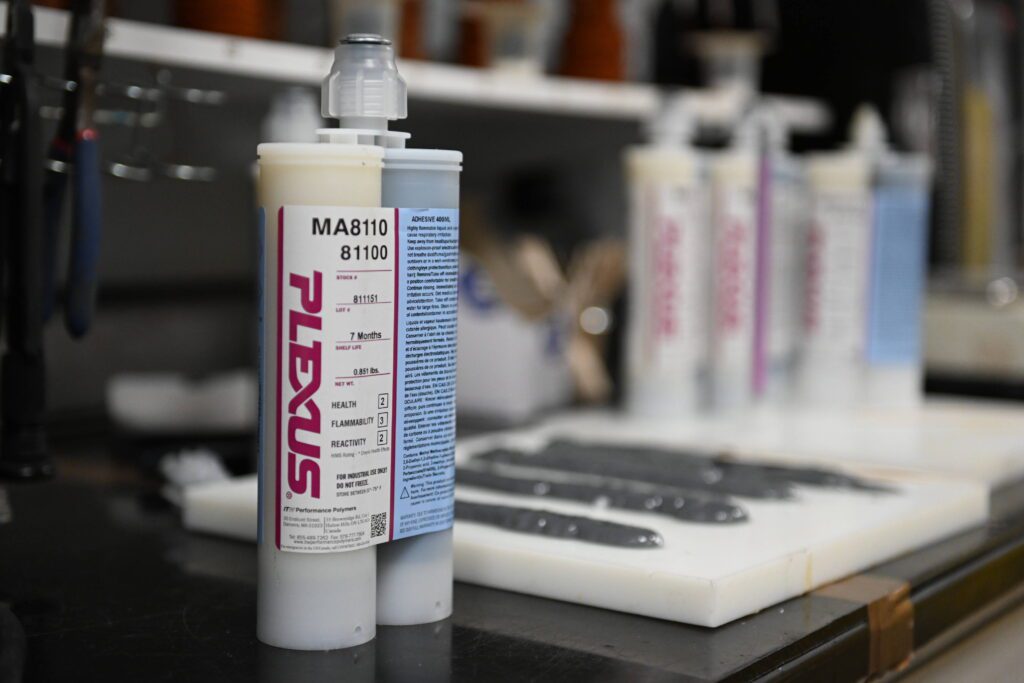 Want to learn more about bonding with Plexus?