Aluminum is a common metal used in fabrication for many different markets and industries. Aluminum bonding and working with structural adhesives like Plexus offer benefits such as corrosion resistance, lower density, and ease of fabrication. It is supplied in sheet form, extruded, or cast and has many different alloys. Finding the right structural adhesives to bond aluminum is important. The technical team at ITW Performance Polymers formulated a wide range of primer-less to aluminum adhesives to help you find success. Visit the Plexus brand adhesive page to find the right solution for your team.
Surface Preparation:  
Fresh aluminum with little oxidation can often be bonded as is or after a dry rag wipe. If heavy oxidation is present, then a light abrasion followed by a solvent wipe is required. Anodizing aluminum is another preparation, but with so many varieties of anodization it is best to test the exact grade you will be using.
Have questions on surface preparation, then please contact our Technical Service team at ITW Performance Polymers.
Using a Structural Adhesive for the First Time:
Step One:
There is a similar process between our 10:1 and 1:1 process. To use the Plexus adhesive, unscrew the plastic retaining ring and remove cap.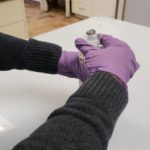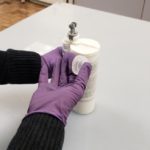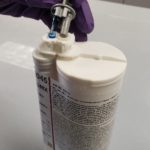 Step Two:
Attach the mixing nozzle by inserting it in the locator holes.
Step Three:
Lock the mixing nozzle with plastic retaining ring.
Step Four:
Retract dispenser pistons. Load cartridge as shown. Press cartridge until it clicks into place.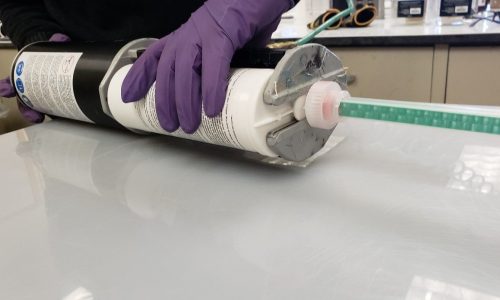 Dispensing a Structural Adhesive:
Squeeze the trigger and dispense enough of the structural adhesive to assure proper mixing, indicated by a single consistent (and expected) color to ensure proper mixing.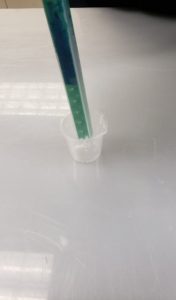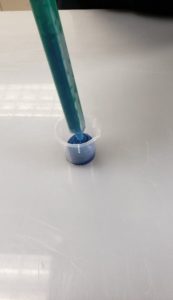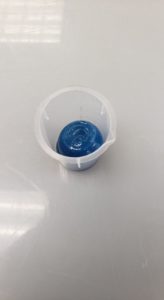 Applying a Structural Adhesive:
Dispense a consistent bead. Pull in one direction, don't push. Do not feather the dispenser trigger control. The flow rate is controlled with the dispenser air regulator.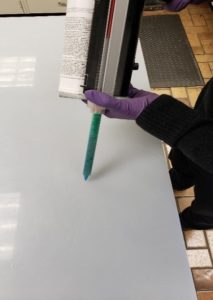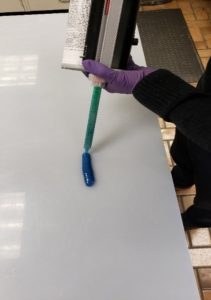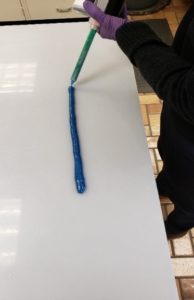 To Remove the Adhesive Cartridge:
Press red button to retract pistons and remove the cartridge. Push the button in the cradle holding the cartridge to help with removal.