Plexus is a global leader in bonding plastics, particularly amorphous plastics like ABS, polycarbonates, PVC and acrylic plastics. Often customers will ask, "How do I bond TPO?" or "What is a good HDPE glue?" This is a difficult question, but one this blog hopes to answer.
Before answering, it is important to provide some background on different thermoplastics. Most plastics can be separated into two major categories:
Amorphous plastics – like PPO, Polycarbonate, Polystyrene, Kydex, PVC, Acrylic, and ABS
Semi-crystalline plastics – like PET, Nylon, PBT, Acetal, Polypropylene (PP), High Density Polyethylene (HDPE), high density polypropylene (HDPP), or Thermoplastic PolyOlefin's (TPO's)
Amorphous plastics can be easily bonded with traditional Plexus MMA adhesives (methyl methacrylate adhesives). Semi-crystalline plastics are much more difficult to bond as they tend to be very inert materials (no chemical sites with which to react) or they have very low surface energy (difficult to wet out and mechanically grab the surface of the plastic).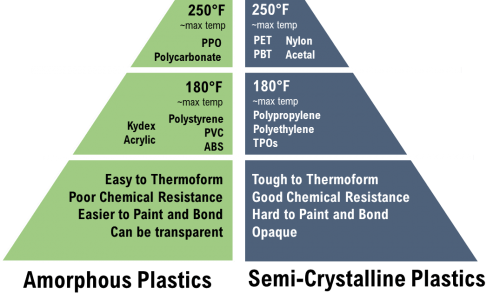 Currently there are solutions to bond these inert materials, but they typically use very expensive and hazardous ingredients, cure slowly and have poor stability. Customers who want to bond TPO (or even the most common semi-crystalline plastics and TPOs) or glue HDPE need something that can cure quickly, provide high strength, and be cost effective.
The ITW Plexus Difference:
The Plexus team at ITW Performance Polymers has introduced two new adhesives to help tackle this problem:
ITW Performance Polymers implemented a unique surface pre-treatment seen to be very effective for many semi-crystalline plastics, including Polypropylene, Polyethylene, HDPE, and other similar materials. Unlike other traditional surface treatments, this lasts up to 24 hours and allows for Plexus PU2105 and H4110 to bond many of these difficult to bond plastics.  
The treatment penetrates the surface of the plastics and creates active reactive chemical sites for Plexus PU2105 and H4110's internal adhesion promotors to bond. This combination has been proven to be cost-effective, fast, and easy to use. Examples of their quality performance are demonstrated below, providing either substrate or cohesive failure on a TPO. 
Contact Technical Services for more information on bonding polyolefin plastics.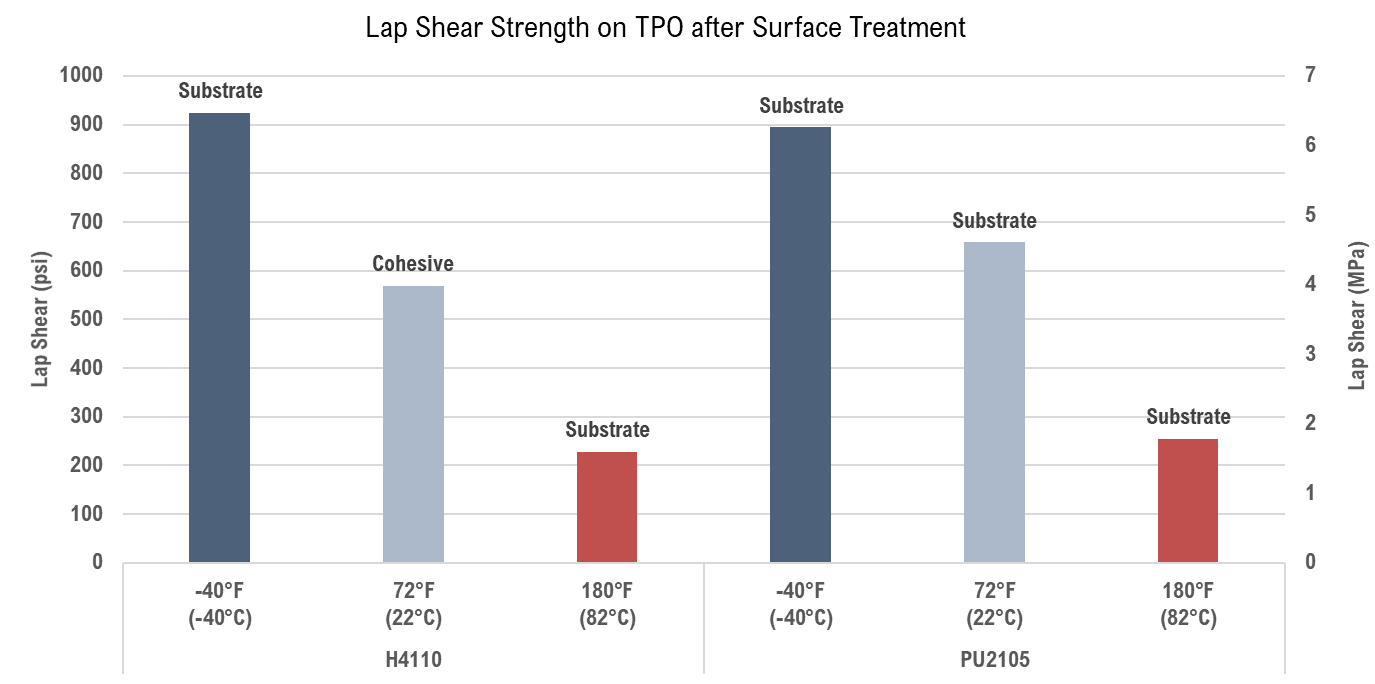 Plexus PU2105: A New High Strength, Non-Odor Polyurethane Adhesive. With a specialty adhesion promotor formulated internally, it is primerless to metals and treated olefin plastics. Packaged in an easy to use 1:1 mix ratio, it has no VOC's, cures quickly and passes long term environment exposures. Plexus PU2105 is a unique choice for bonding treated TPO or bonding HDPE to: 
Wood

 

Composite

 

Other TPO

 

Bonding metal brackets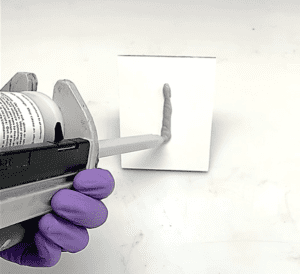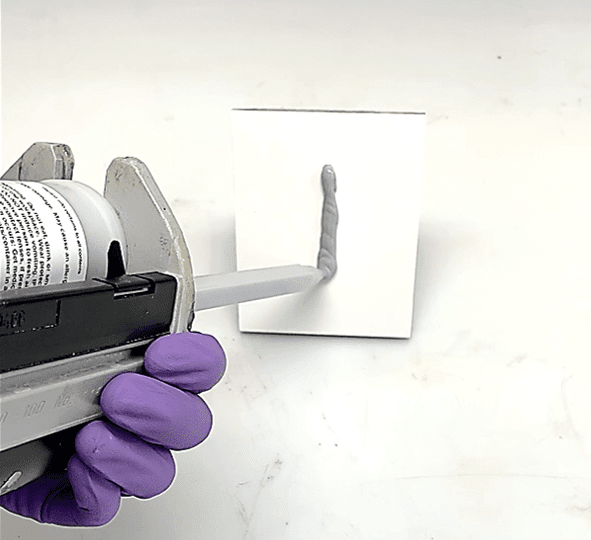 Plexus H4110: A New Hybrid Adhesive Class Providing High Elongation and Primerless Adhesion. With no odor and no VOC's, Plexus H4110 is used to bond larger parts of treated difficult to bond TPOs to other substrates, making it an excellent choice as a TPO adhesive.