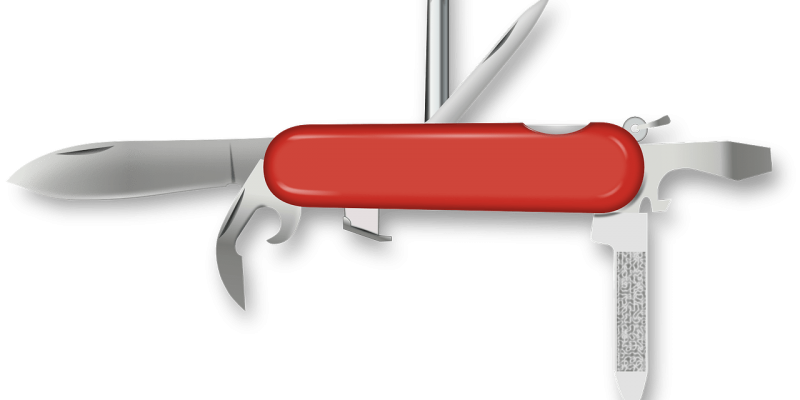 ITW Performance Polymers (ITWPP) is introducing a new member of the next generation Plexus® MMA adhesive (methyl methacrylate acrylic adhesive) family that will change the way your team bonds parts and substrates. With several distinct advantages over other MMA structural adhesives, Plexus MA8105 along with Plexus MA8110 and Plexus MA8120, offers a wide range of adhesion capabilities, advanced mechanical properties, and fast room temperature curing.  
Unlike other structural adhesives that may have a pungent odor or difficulty bonding coated metals like hot dipped galvanized steel or semi-crystalline plastics such as polyamides and nylons, our new Plexus MA8105 adhesive bonds to a very broad range of materials, making it the utility knife of the MMA adhesive world.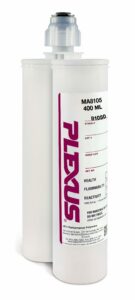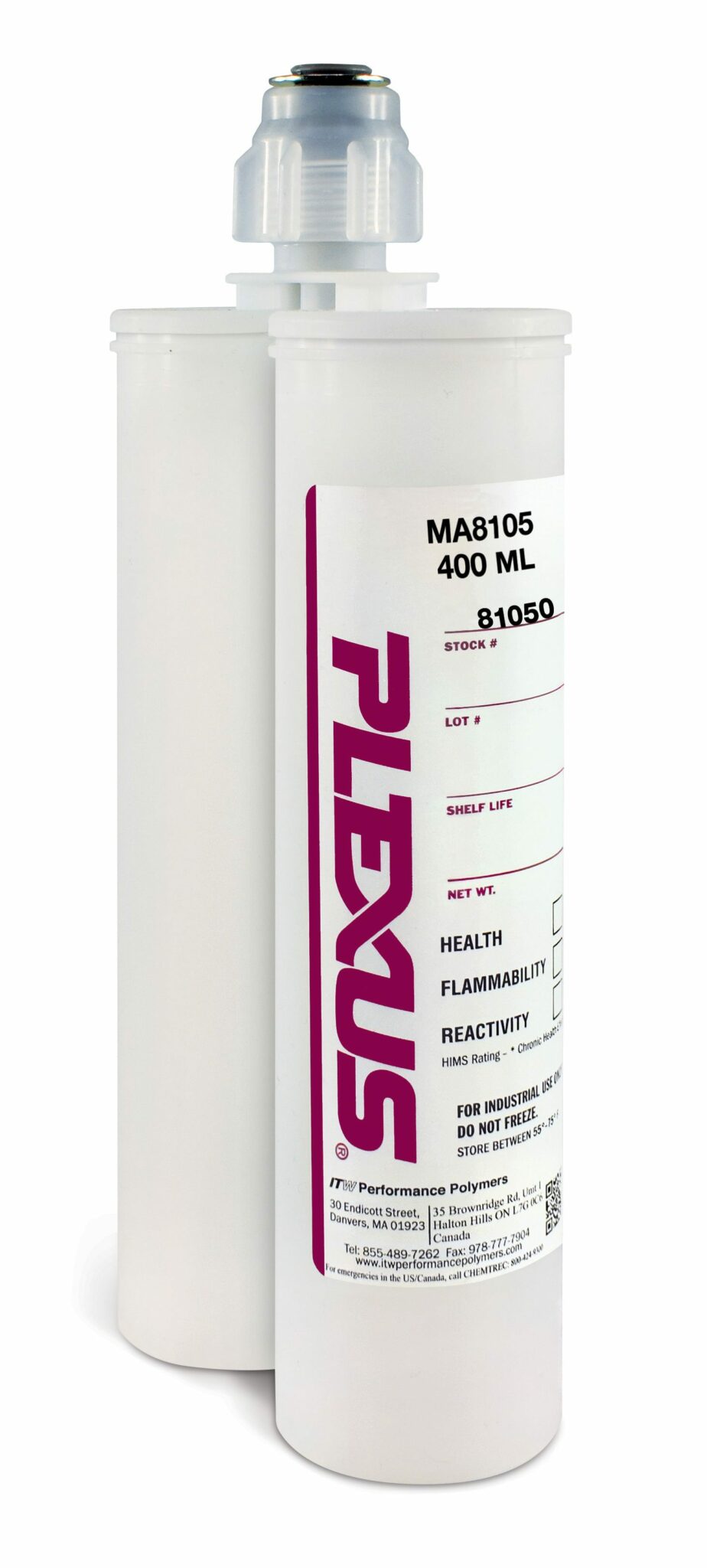 Customers have been looking for simplification and a structural adhesive that is versatile, easy to use, doesn't sag and cures tack-free. The ITWPP Plexus team is launching this new adhesive to address these needs. A single system that can do more than other MMA glues. ITWPP is confident that the new Plexus MA8105 will be a staple in every toolkit. 
Getting to Know the Family 
When ITW Performance Polymers developed the Plexus MA8100 adhesive series of structural methyl methacrylates, the new adhesive family provided customers with numerous benefits. Most importantly, they found a bonding solution for a wide range of needs within a single family of products. The Plexus MA8100 adhesive family of products are easy-to-use 1:1 mix-ratio high-strength and elongation acrylic adhesives. They provide excellent adhesion results on raw metals, coated metals including several types of galvanized metals, composites, rubbers, numerous common coatings, and thermoplastics. Further, they have the added benefit of a greatly reduced odor that is common with many acrylate adhesives.  
The new Plexus MA8105 expands the product line spectrum by offering the ability to bond the widest range of materials possible. Plexus MA8105 provides a 5-minute working time with strong fixture times between 12-15 minutes. With robust adhesion and the excellent mechanical properties of other MA8100 series products, MA8105 results in quicker product throughput.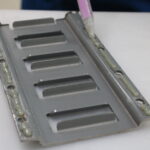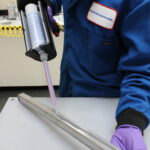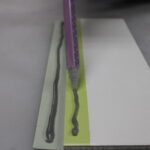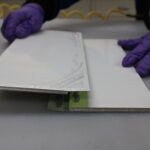 Developing the Right MMA Adhesive
In making such a dependable and versatile structural adhesive, there were several challenges and requirements:  
Broad Adhesion:

Was a request because other types of adhesives have struggled with bonding galvanized steel, nylons (polyamides) to composites, other metals and plastics, MA8105 needed to succeed.

 

High Temperature Resistance:

Some industrial applications require high strength at 180°F (82°C) or higher. Earlier generations of MMA adhesives rarely exceed shear strength beyond 1,000 psi (7 MPa) at such elevated temperatures.

 

Fast Throughput:

The strength development of the MA8105 adhesive had to match the throughput needs of the customers. Making more parts per hour helps improve efficiency and lower cost. 

 

Toughness Requirement

:

As with other Plexus adhesives, toughness

remained a primary requirement, as end users needed a high-strength adhesive with good elongation to handle impact and fatigue. 

 

Low Odor:

To minimize concerns and enhancing manufacturing with a low-odor environment. 

 

Cure Tack-Free, Sand able & Paintable:

To enhance throughput and cosmetics. Adhesive squeeze out is possible and if it happens, there is great benefit in having an adhesive product that cures tack-free, can be sanded and accepts most paints. 

 

Non-Sag:

Whether overhead or on a vertical surface, it was important criteria to assure the adhesive would stay where it is put.  

 

Handling off-ratio mixing:

A known advantage of Plexus acrylate.  

 

Safe to use:

Providing Safe to Use Products is Important across all our brands.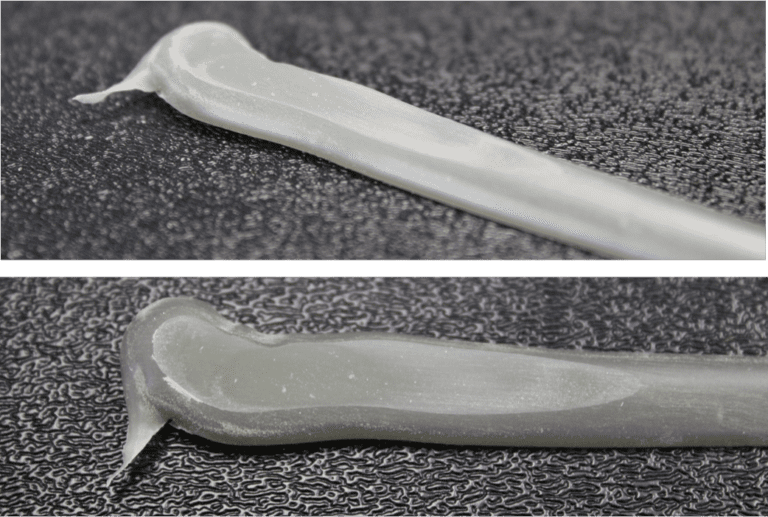 The results speak for themselves. Plexus MA8105 has excellent primerless adhesion to a wide variety and range of substrates. Composites, painted metals, and amorphous thermoplastics are typically bonded with little or no surface preparation. Plexus MA8105 has also proven to bond well to metals with cutting or stamping oil remining on the surface. However, with excessive contaminates or heavily oxidized metals, abrasion and cleaning may be required.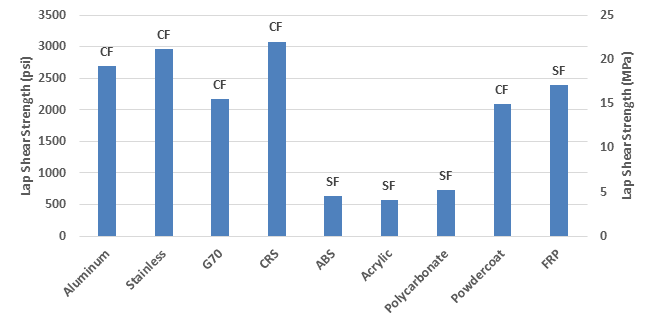 MA8105 adhesive cures quickly in a range of temperatures, allowing for fast throughput and productivity. Swift dispensing and faster part joining mean manufacturing and assembly are optimized to produce more parts per hour. With labor shortages, the manufacturing world assembly lines can easily use the creative solutions offered by ITW Performance Polymers to structurally join parts in a quick and efficient manner.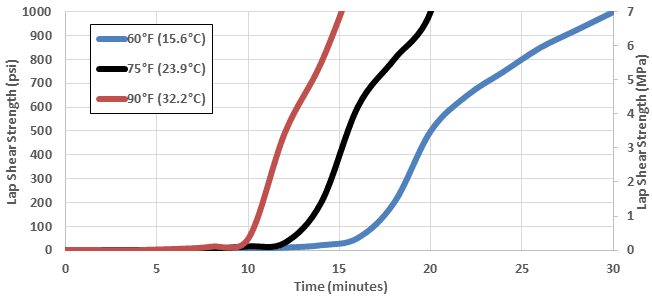 Plexus MA8105 is designed withstand long–term environmental exposure. Bonded parts can survive in typical outdoor environments.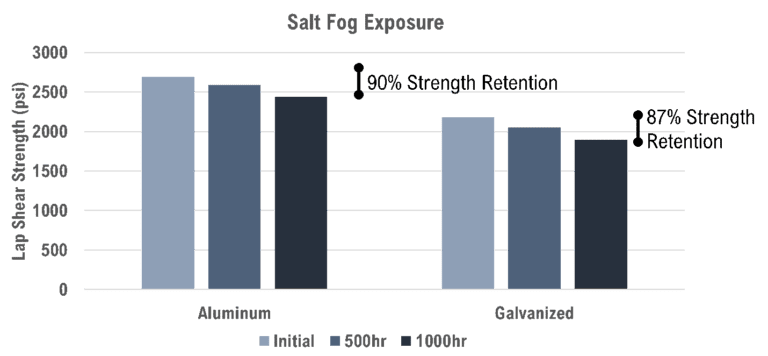 Compared to certain competitive MMA adhesives, Plexus MA8105 has significantly higher heat resistance. Shear strengths can be twice as strong at 180°F (82°C). Bonded parts exposed to extremes in temperature are much more reliably bonded with Plexus® MA8105.