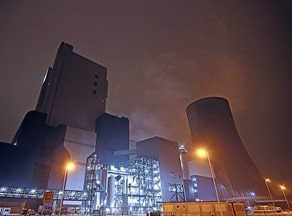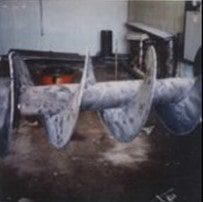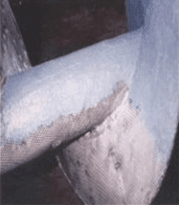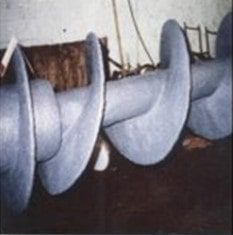 Coal power plant screw conveyors are vital pieces of equipment used to transport raw material (coal and secondary aggregates) to the processing plant where crushing and screening take place. To ensure consistent electricity generation, it is essential that processing equipment at a power plant be equipped to handle a continual flow of raw materials.
At a coal power processing plant, a screw conveyor experienced continuous abrasion and wear due to transporting the coal and other abrasive aggregates and fines throughout the processing facility. As a result of excessive wear and damage, the facility considered fully replacing the screw conveyor which would have cost the plant 3X the price of a repair. So, the client chose to seek a repair option before considering a total part replacement. They solicited ITW Performance Polymers and its wear protection portfolio for a durable, industrial strength epoxy to repair the damaged screw conveyor.
With decades of proven experience solving this type of problem, our Devcon brand of epoxy coatings was seen as the ideal option. For maximum success and reliability, we worked with the customer on benefits, how to use, and how to apply Devcon coatings.
The client applied Devcon Wear Guard Fine Load to the screw conveyor, chosen for its outstanding abrasion protection.
The screw conveyor, trough, and parts were roughened using a handheld grinder and wire wheel to help prepare the surface to achieve maximum adhesion of the epoxy.
Damaged flights were reinforced by tack welding expanded metal mesh to help rebuild the shape of the entire conveyor screw unit that would be filled with Devcon.
Devcon Wear Guard Fine Load was easily mixed in-house using a mixing paddle.
Devcon Wear Guard Fine Load was applied to the screw conveyer, the expanded metal, the conveyer shaft, and trough, to provide superior wear protection when placed back in service.
Results That Speak for Themselves  
Avoid Replacement Costs: Replacing a screw conveyor can cost a coal plant thousands of dollars. With Devcon Wear Guard Fine Load, the repair was completed in-house without having to replace the flights or the entire screw conveyor and system. The application of Devcon Wear Guard Fine Load resulted in significant cost savings to the power plant.
Highly Durable Coating: A screw conveyor can handle a substantial number of materials including abrasive rocks, coal, and other foreign objects. This coal power plant needed a solution that would protect the equipment against this destructive wear. With Devcon Wear Guard Fine Load, a high performing industrial strength epoxy, the screw conveyor is protected from additional abrasion, extending the life cycle of the equipment by three times its normal life.
Contact our Technical Services Department for more information on which Devcon coating solution is most suited for your maintenance and repair applications.