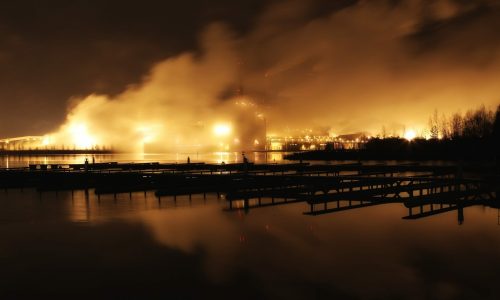 To produce reliable and continual output at a pulp and paper facility, a variety of intensive processes are used to make usable pulp from the varying properties of raw feed materials. From wood processing to chemical refining, equipment utilized during these processes must withstand some of the most extreme operating conditions. Fortunately, with Devcon protective coatings and sealants, the pulp and paper processing equipment can be repaired, restored and protected from abrasion, corrosion, and erosion. Devcon industrial strength epoxy and urethane coatings perform well at withstanding such damage at high temperatures and varying chemical exposures.
In utilizing Devcon protective coatings and sealants, pulp and paper facilities across the globe can lower maintenance costs, increase equipment uptime, and extend the life cycle of their equipment. At most steps of the pulp and paper production process, Devcon has a product solution to address your unique challenges.
Wood Processing Area 
In the wood processing section of a pulp and paper facility, equipment such as debarkers, screens, conveyors, and woodchippers all face wear from handling abrasive wood material. To protect the debarker against abrasion, wear, and high impact conditions, Devcon DFense Blok was designed to help protect equipment facing such a variety of conditions. With non-sagging properties, Devcon DFense Blok can be easily coated to the overhead of the debarker drum. 
Used to transport wood chips to various locations throughout the facility, rubber belting can face holes and tearing from infiltration of foreign abrasive materials. Belt repair solutions such as our Devcon R-Flex urethane repair and protective coating can be implemented to quickly and effectively protect high wear belt sections and restore rubber belting helping to limit future damage. 
For screens and wood chippers handling small abrasive material infiltration, Devcon Wear Guard Fine Load is made to protect equipment from high wear particulates. Excellent for preventing metal equipment wear, Devcon Wear Guard Fine Load is the perfect repair solution to extend the operation life of pulp and paper screens and chippers.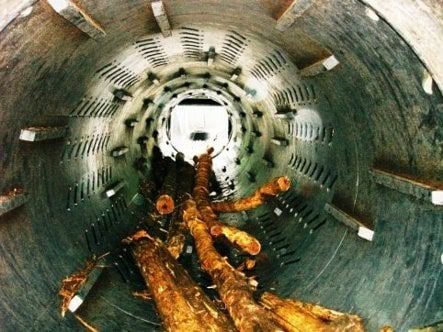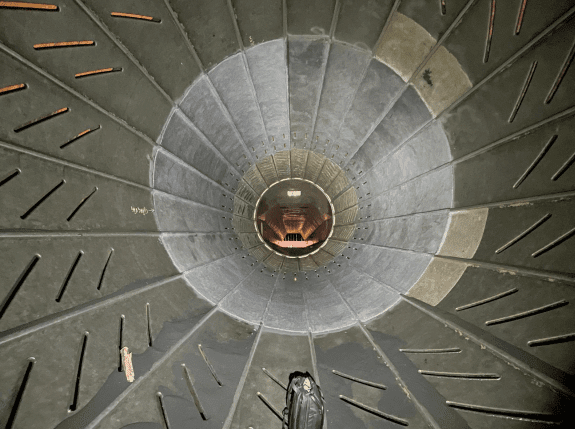 Chemical Plant Area 
The chemical plant area of a pulp and paper facility utilizes high heat and corrosive chemicals to change the material properties of wood chips. Equipment such as digesters, tanks, pumps, and evaporators can face failure from these extreme conditions. A variety of Devcon products have been used to protect pulp and paper equipment against chemical corrosion and high temperatures.
To repair and restore holes to metal equipment caused by the various wear or chemical corrosion, Devcon Ceramic Repair Putty can be applied to prepared metal surfaces facing holes and leakage. After rebuilding equipment with Devcon Ceramic Repair Putty, Devcon Brushable Ceramics are typically applied over the putty, providing increased protection from corrosive chemicals and wear. In addition, Devcon Epoxy Coat 7000 AR has been used to coat the inside of black and white liquor pumps, eliminating the frequent replacement of chemical processing equipment. 
Paper Making Area 
The final process of paper manufacturing uses equipment such as drying cylinders, couch and felt rolls, and pumps to produce high quality product ready for transport. In this area of the process, damaging heat, abrasion, and rubber gauging is often quite prevalent and must be actively maintained to ensure continual output of high-quality paper. 
For rubber repair to equipment such as couch rolls, heating rolls, and press rolls, Devcon Flexane Brushable systems can proactively prevent wear from abrasion and impact. For rubber emergency repairs, Devcon R-Flex can be installed within 90 minutes, mitigating lengthy facility shutdowns.
Removing water and chemicals from pulp, the vacuum and suction pumps become highly susceptible to corrosive and erosive wear. Fortunately, Devcon protective coatings and sealants can be installed to avert damage. Devcon Ceramic Repair Putty is used to patch holes from corrosion, and Devcon Brushable Ceramics is applied to prevent further wear extending the life cycle of the industrial equipment. 
General Facility Maintenance 
Chemical corroded areas, pump pads and stands, and infrastructural piping all face damaging wear from extreme operating conditions at pulp and paper plants. Devcon's protective and sealing coatings serve in several capacities in these spaces as well.
Concrete flooring in chemical containment areas face erosive and corrosive wear from exposure to strong acids such as sulphuric acid used during pulping. With extensive experience regarding this application, Devcon Ultra Quartz has been used to repair damage to concrete surfaces. Devcon Ultra Quartz has excellent resistance to acids and chemicals and is optimal for repairing and protecting chemical containment areas at pulp and paper plants. The importance of Devcon's epoxy concrete sealers speak volumes when their ability to repair and prevent damage in put into action!
Piping infrastructure is vital to maintaining pulp and paper plant operations. In the event of piping holes and leakage, Devcon Zip Patch is an ideal quick product repair solution. With Devcon Zip Patch, piping can be easily repaired in-situ providing durability and excellent adhesion to various types of metal substrates. 
Pump pads and stands are also protected from chemical spills and leakage with products such as Devcon Deep Pour Grout and Devcon Floor Patch. While Devcon Deep Pour Grout is used to pour beneath pump pads for chemical resistance and exacting alignments, Devcon Floor Patch is implemented to repair pump pads and withstand corrosive wear and is often also coated with Devcon Epoxy Coat 7000 AR for enhanced surface and chemical protection due to its superior chemical and wear resistance.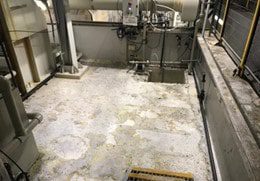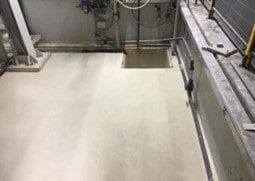 Conclusion 
Devcon protective coatings and sealants play a multifaceted role in the pulp and paper industry. Whether you're working with an epoxy concrete sealer or the toughest epoxy for metal applications, each Devcon product that we manufacture works with success in a variety of heavy industries and their applications, addressing the challenges of operating in extreme and hazardous conditions. In the pulp and paper industry, the Devcon product line has consistently provided high performing results by rebuilding, repairing, and protecting equipment. 
Looking to protect your industrial equipment against wear? Contact our Technical Services Department for more information on which Devcon coating solution is most suited for your maintenance and repair applications.
View all our Technical Data Sheets and Safety Data Sheets. Need some help? Ask a technical question and find a solution!   
Further reading: Durability With Devcon® Protective Coatings: Proven In Multiple Industries and The Top Four Types Of Wear Impacting Industrial Equipment.
For more stories like this, follow ITW Performance Polymers on LinkedIn and sign up for enewsletter in our website footer.