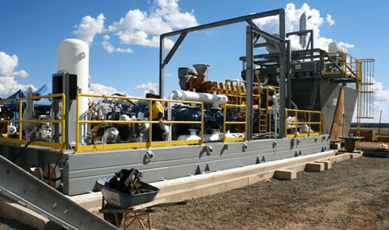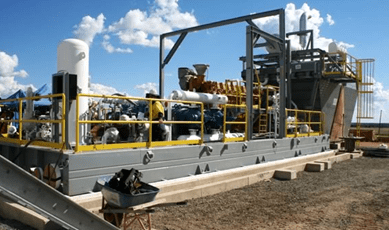 Problem
At a crude oil refinery, a new compressor skid was being installed for the processing plant. The plant was seeking an epoxy grouting system that would assure precise alignment and long-lasting results, while also lowering maintenance and total operating costs.
Without the installation of a high performance grouting solution, the equipment would experience high vibrations and an increased potential for failures, leading to higher maintenance cost and operational risk.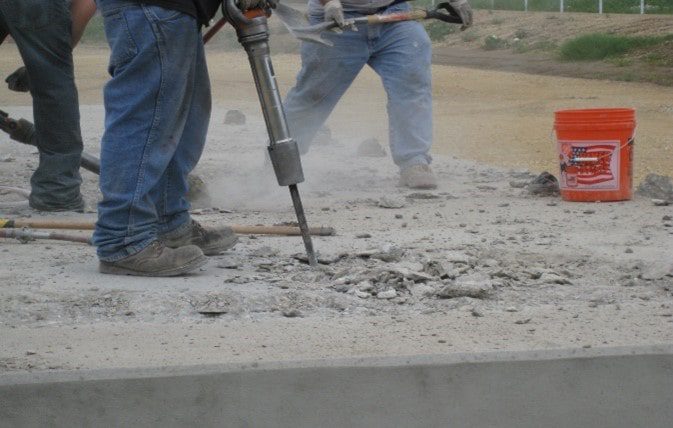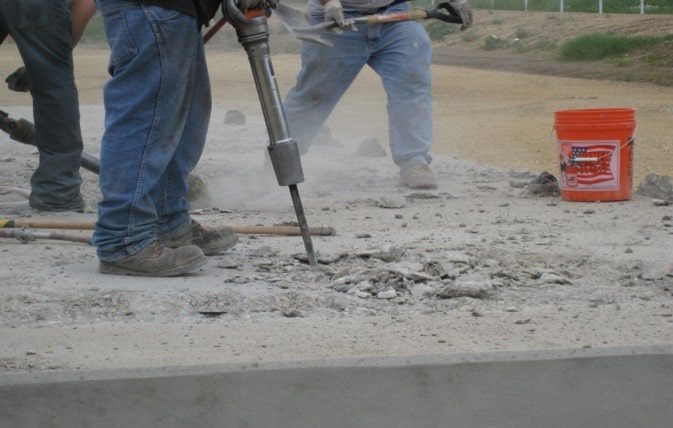 Solution
Chockfast Red grout was selected for its superior performance and proven reliability in the industry.
To begin installation of the compressor skid, the primary concrete foundation was poured. 
Once the concrete was fully cured, the top surface of the foundation was mechanically prepared to promote adhesion to the epoxy grout. 
The compressor skid was placed on the foundation and aligned to the final position.
Wooden flow boxes and forms were built around the compressor skid to aid the pouring of the Chockfast Red.
Chockfast Red was poured and allowed to cure for approximately 24 hours.
After curing, the leveling screws were removed, the anchor bolts were tensioned, and the compressor was ready for commissioning.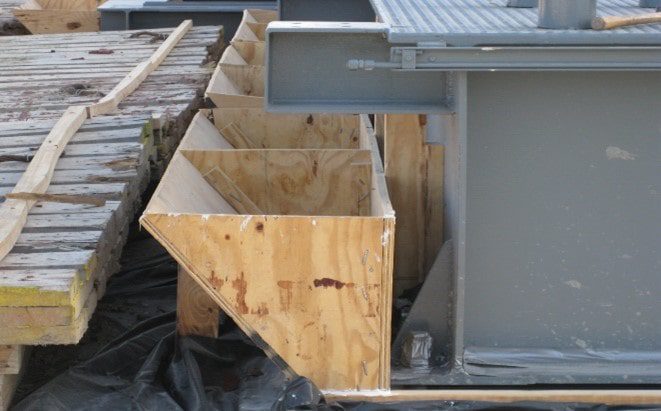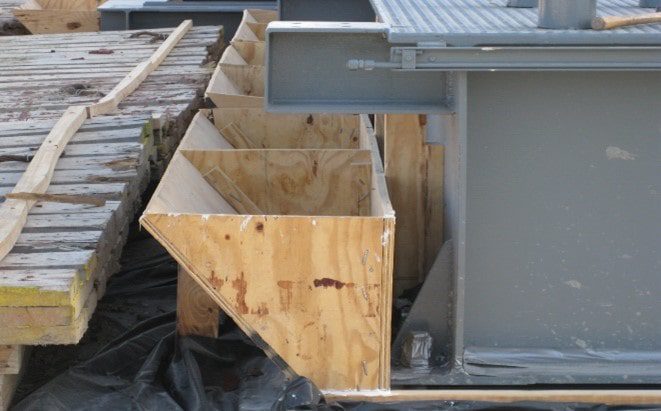 Project Outcome
Long Lasting Results
With an emphasis on high performance, this facility was looking for a grouting solution that would stand the test of time. Because of Chockfast Red, operational vibration energy from the rotating equipment was transferred completely to the foundation system. The high performing epoxy grout was able to deliver long-lasting results for this plant and limit repairs to the foundation of the compressor skid. 
Lower Total Cost of Ownership (TCO's) 
By utilizing Chockfast Red grout, this natural gas refinery was able to lower the total cost of ownership of the compressor skid. In providing a long-lasting solution, maintenance repairs were much less frequent, and the service life of the compressor skid was effectively prolonged.