Problem
Large ship propeller casings experience cavitation and corrosion due to the high speed, hydro pressures, and erosive forces from water and particles. This cavitation leads to inefficiencies of operation, increased damage to the propulsion system and a potential reduction in engine durability.
To minimize damage and retain operational efficiency, inspection & maintenance is performed on these casings every five years.
Solution
In May 2016, the Propeller casing was sandblasted to remove all corrosion, oxidation and to expose the white metal underneath. Machinable Devcon® Titanium Putty Coating was used to repair the cavitation and restore missing pieces of metal to the original dimensions. Corrosion protection was achieved by applying two layers of Devcon® Brushable Ceramic Blue Coating by hand. The propeller and ship were then returned to service.
In June 2021, the ship was drydocked as part of the regular maintenance routine. Inspection of the propeller casing showed minimum damage occurred during the 5-year period. The casing exhibited minimal amounts of cavitation and oxidation on the metal. Given this outstanding protection, the Devcon products were used on this second maintenance cycle to repair the propeller casing and return it to service.
The metal was sandblasted again, the minimal metal cavitation repaired, and this time, the Ceramic Coating was applied with the new Pneumatic Devcon® EZ-Spray Ceramic Coating System vs manual application. As a result, the propeller was repaired twice as fast and returned to service.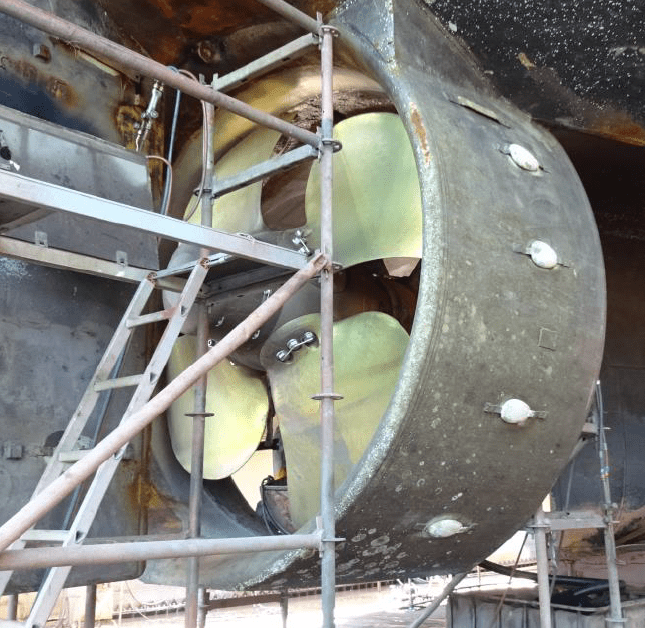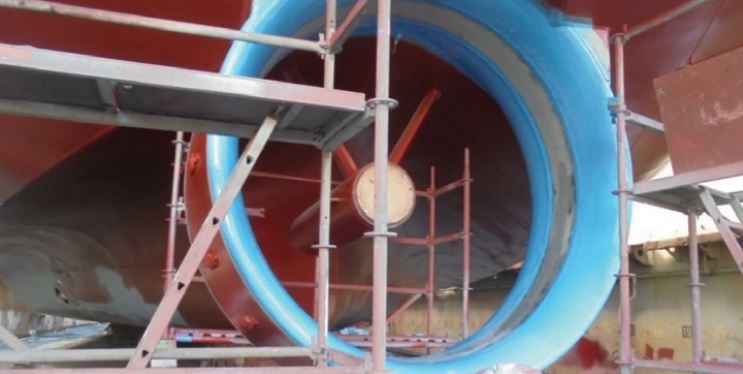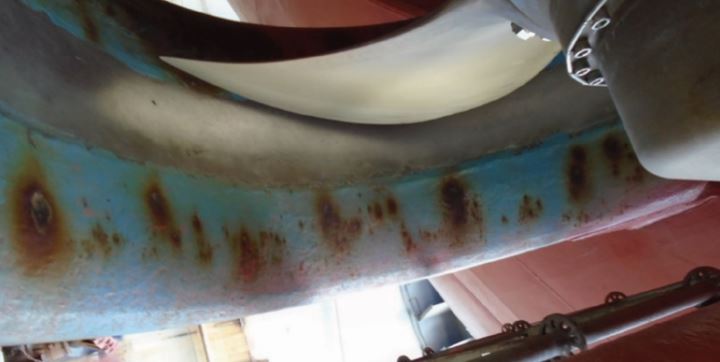 Project Outcome
Devcon Titanium Putty and Devcon EZ-Spray Ceramic Coating solutions provide long-lasting protection under extreme conditions. Devcon coatings result in:
Highly Durable Repairs
• Resistance to wear from significant pressure and erosive forces that are damaging to propeller casing equipment.
• Reducing cavitation and oxidation on the casing surface reduces drag and allows the propeller to operate more efficiently during service.
Lower Repair Costs
• Replacements of these casings are costly and time consuming. Repairing with Devcon products helps replace the missing metal thereby preserving the original design and specifications for optimal performance.
• The original repair with Devcon Titanium Putty & Brushable Ceramic coatings allowed the ship to be returned to service for 5 years with minimal damage.
Easy & Safe to Apply
• Devcon Titanium Putty is easily troweled onto the parts and machined to the desired dimensions and tight tolerances, returning metal to a "like new" operation.
• The original application of Devcon Brushable Ceramic coating was applied by hand. By switching to the pneumatic Devcon EZ-Spray Ceramic System, the crew was able to quickly apply the coating to the surface. Thus, reducing the time required to repair the propeller casing from 4 days to 2 days.
• The ease of application of these products allows the maintenance team to quickly repair damages and focus on other areas of the maintenance cycle. This reduces the time required to remain in drydock.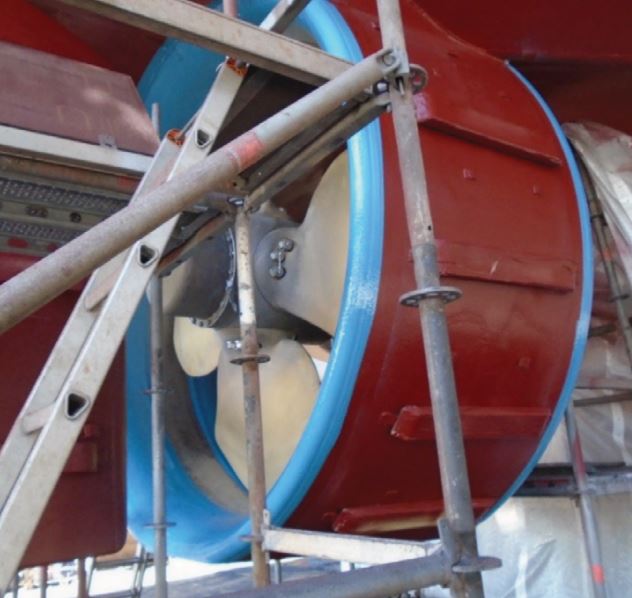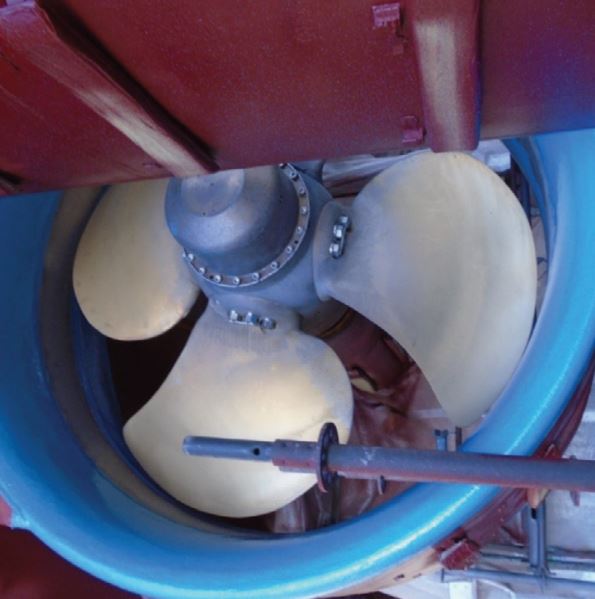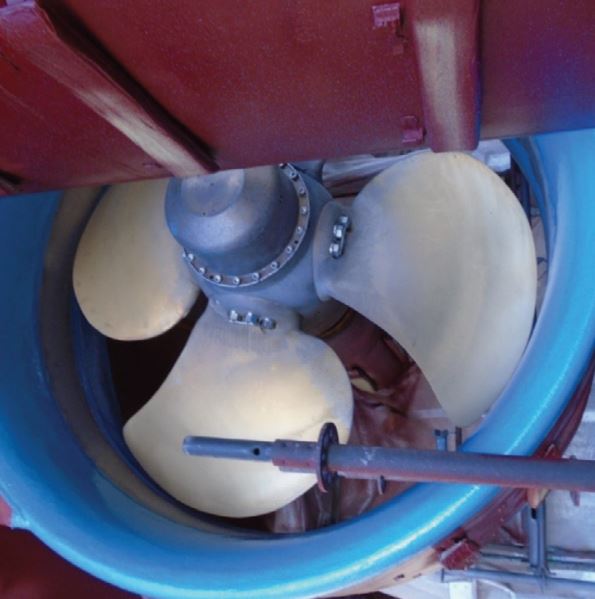 Devcon® EZ-Spray Ceramic System provides superior corrosion protection for high abrasion areas on commercial vessels. The coating system also significantly reduces repair time by up to 50%, minimizing costly dry dock times.