Problem
Steel plant utilizes a centrally located metal tank that stores the hydraulic mineral oil used throughout the steel production process. The tank was initially coated to protect the steel, but the coating had severely deteriorated to a point that the tank was corroding. To minimize operational disruption, the unplanned shutdown time for repair was limited to less than one week.
Tank Operating and Process Conditions
Continuous operating temperature: 113°F (45°C)
Original application life: Expectancy 5 years
Chemical exposure: Hydraulic Mineral Oil
Solution
The tank was cleaned and then sandblasted using metallized aggregate to expose the clean white metal. Once fully prepared, the tank was coated with two layers of Devcon® EZ-Spray Ceramic Blue.
Project Outcome
Devcon EZ-Spray Ceramic Blue coating helped restore the tank back to service within the timeline provided to the applicators.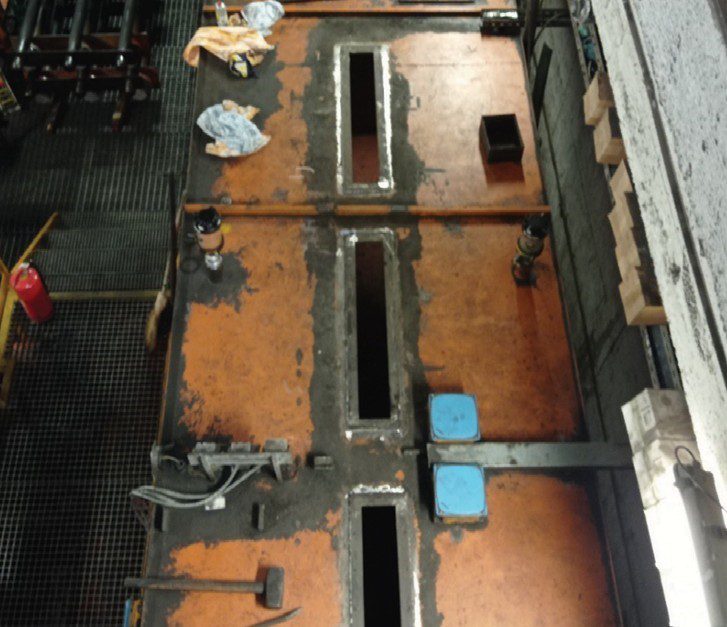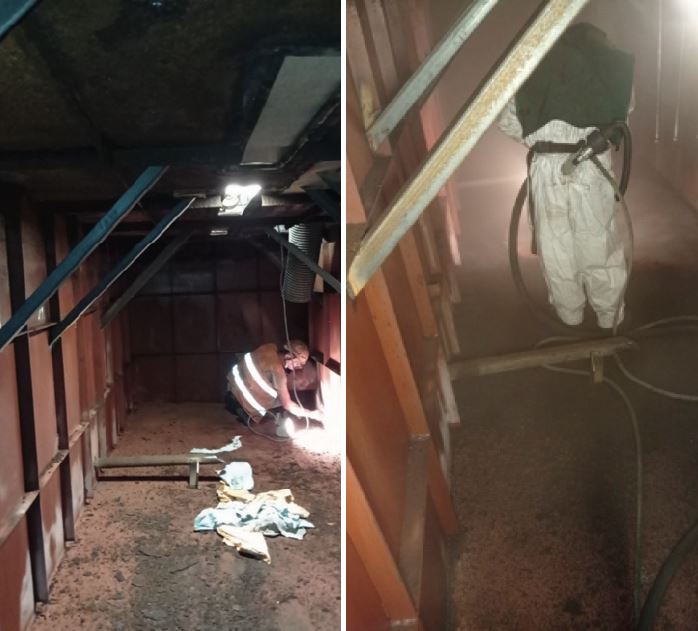 Highly Durable Coating
Devcon EZ-Spray Ceramic coating provides excellent chemical resistance and helps protect the tank from corrosion.
Easy & Safe to Apply
Being a confined and limited space application, the Devcon EZ-Spray Ceramic cartridges and easy to use pneumatic dispenser system made the application As a result, the coating was quickly sprayed onto the interior surface of the tank.
Being virtually 100% free of VOCs, minimal health and safety equipment was required, making the overhaul less restrictive and easier to perform.
Being solvent-free, Devcon EZ-Spray Ceramic coating was safely applied without the concern of solvent buildup or hazardous vapors.
Cost-Effective Solution
Applying a brushable coating would have taken 4 days to complete. The Devcon sprayable coating required only 2 days reducing application time by 50%.
The ease of application allowed the project to be completed with fewer people to meet the required timeframe.